New Order
Inmarsat reaches deal with Zamil Offshore to roll-out fleet connectivi…
페이지 정보
작성자
최고관리자
댓글
0건
조회
147회
작성일

23-01-16 18:14
본문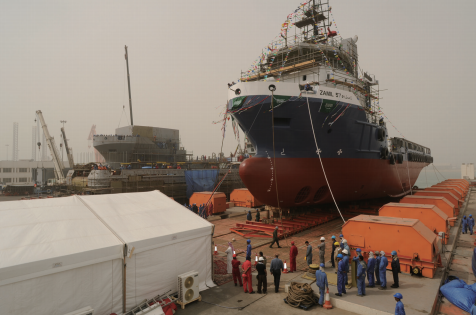 Inmarsat, the world leader in global, mobile satellite communications, has reached an agreement with offshore services provider Zamil Offshore to roll out an Internet-of-Things(IoT) solution to more than 60 vessels in the Gulf area.
The solution - powered by Fleet Connect and Fleet Data delivered through Inmarsat's award-winning Fleet Xpress - will allow Zamil to identify, trial and select the best solutions to meet vessel performance expectations set by its charterer, Saudi Aramco. The announcement follows a successful trial on the fleet's anchor tug, Zamil 57.
As the world's leading energy and chemicals producer, Saudi Aramco is contributing to Saudi Vision 2030, a strategic framework that aims to reduce Saudi Arabia's dependence on oil and diversify its economy. This means Aramco needs deeper insight and control over the performance of its chartered ships, including those piloted by Zamil.
Fleet Connect will provide the dedicated bandwidth to support vessel CCTV capabilities and other value-added services, while Fleet Data will power enhanced data analytics for efficiency and sustainability.
The programme will also see an initial pilot of Videosoft Global's live-video compression and transmission services to meet Aramco's CCTV requirements, supported over Inmarsat's Fleet Connect dedicated bandwidth channel. Vessel performance management capabilities will be provided by VPS, using Fleet Data's analytics capabilities to support its solution for data-driven decarbonisation, Maress. These separated channels ensure there is no interference with mission-critical bandwidth onboard.
In partnership with Zamil and Saudi Arabia's CST – Communications, Space and Technology Commission - Inmarsat will continue to highlight the potential of IoT technology delivered via geostationary orbit satellites as a means of connecting offshore vessels to shore to enable applications such as fuel & emissions savings, condition based monitoring and remote surveys.