New Product
CharIN V2G PKI goes live
페이지 정보
작성자
최고관리자
댓글
0건
조회
126회
작성일

23-01-16 18:18
본문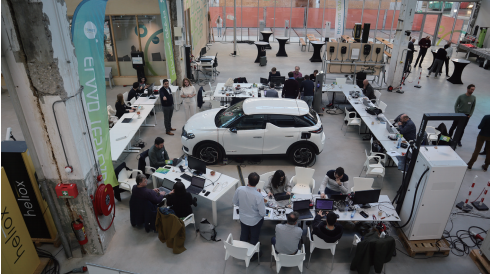 Only two months after creating the Vehicle-to-Grid Public Key Infrastructure(V2G PKI) in cooperation with UL Solutions and Irdeto, CharIN's V2G PKI was successfully tested in camera at a special Plug & Charge test event at ElaadNL facilities in Arnhem, The Netherlands on November 23, 2022.
Members from CharIN and Plug & Charge Europe project members were present at the test event. The latter organized and ran the tests in an end-to-end environment in collaboration with Hubject, Gireve, and E-clearing who provided the required ecosystem services for certificate exchange and signing within the testing environment. All beforementioned ecosystems are open to support any open V2G PKI based on ISO 15118.
The tests proved that CharIN´s V2G PKI will be supported by all ecosystems(Hubject, Gireve, E-clearing) and thus, enter the market as a neutral player.
Multilateral collaboration is an important step towards standardization and interoperability of PKIs and ecosystem services. CharIN ensures and promotes the cooperation between multiple ecosystem service providers. The successful testing also heralds the start of CharIN's V2G PKI services. Thereby, CharIN is offering two versions of the system to its subscribers, based on the current standard ISO 15118-2 and the updated standard ISO 15118-20
Plug & Charge Europe was launched last year in March by the commitment of 13 cross-industry companies within the CharIN community to implement a PKI which is operated by an international and industry-wide accepted organization(see also our Press Releases dated April 20, 2021 and July 12, 2022).
Parts of the operative governance of the CharIN PKI will be taken over by the current Plug & Charge Europe project team. P3 Group is operatively supporting the PKI activities as Management Authority.
-TEL: +49-30-288-8388-0
-http://www.charin.global/